Welcome to the archive of lairs
On this page, we have a map of the old churchyard which you can use to locate grave plots (lairs). Click on the 'magnify' icon on each area of the cemetery to view an enlargeable image showing lair numbers. Below the map you will find the archive of the people buried in the churchyard along with the inscriptions on their tombstones.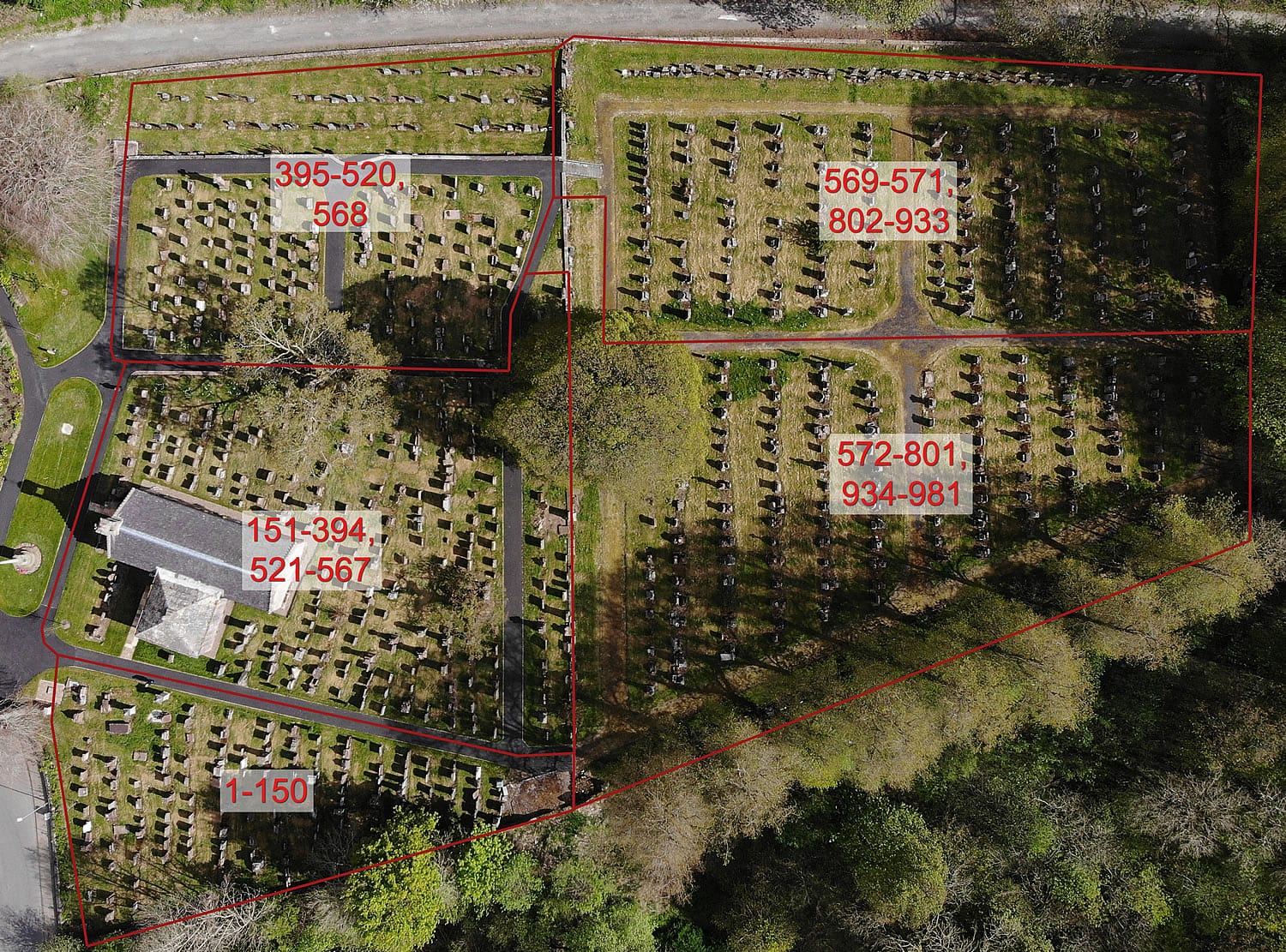 1 of 5
2 of 5
3 of 5
4 of 5
5 of 5
Below is our archive of lairs within Auchinleck Old Cemetery. Transcribing the inscriptions is an ongoing process and we are regularly adding new entries.
The archive is stored as a Google Sheet. If you would like view the archive in a separate tab, click on the button below.
Viewing the archive in a separate tab will allow you to search for individual names, etc.