Auchinleck House was built between 1755 and 1760 by Alexander Boswell, 8th Laird of Auchinleck (1707-1782) and the father of James Boswell (1740-1795) the celebrated diarist and biographer of Samuel Johnson. It was the third house to be built on an estate granted to Lord Auchinleck's forebears in the 16th century. Like his father before him Alexander was a lawyer. In 1754 he was created Lord Auchinleck, a non-hereditary title in recognition of his appointment as a Judge of the Court of Session, Scotland's supreme civil court.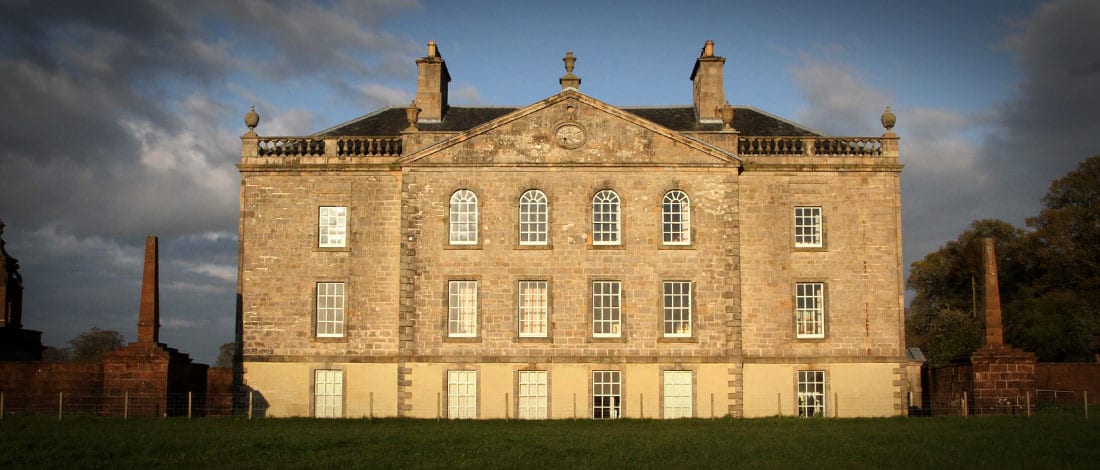 For a long time the design was thought to be by the Adam brothers and it can be compared with nearby Dumfries House, which is known to be their work. In fact, Auchinleck is more likely to be an artisan house, designed by Lord Auchinleck himself in consultation with his master craftsmen.
The estate journals confirm that the four wings that flank the house were not added until 1773-4, topped with the pavilions whose baroque design evokes Vanburgh. Lord Auchinleck lived to the ripe old age of 75, increasingly cantankerous and garrulous.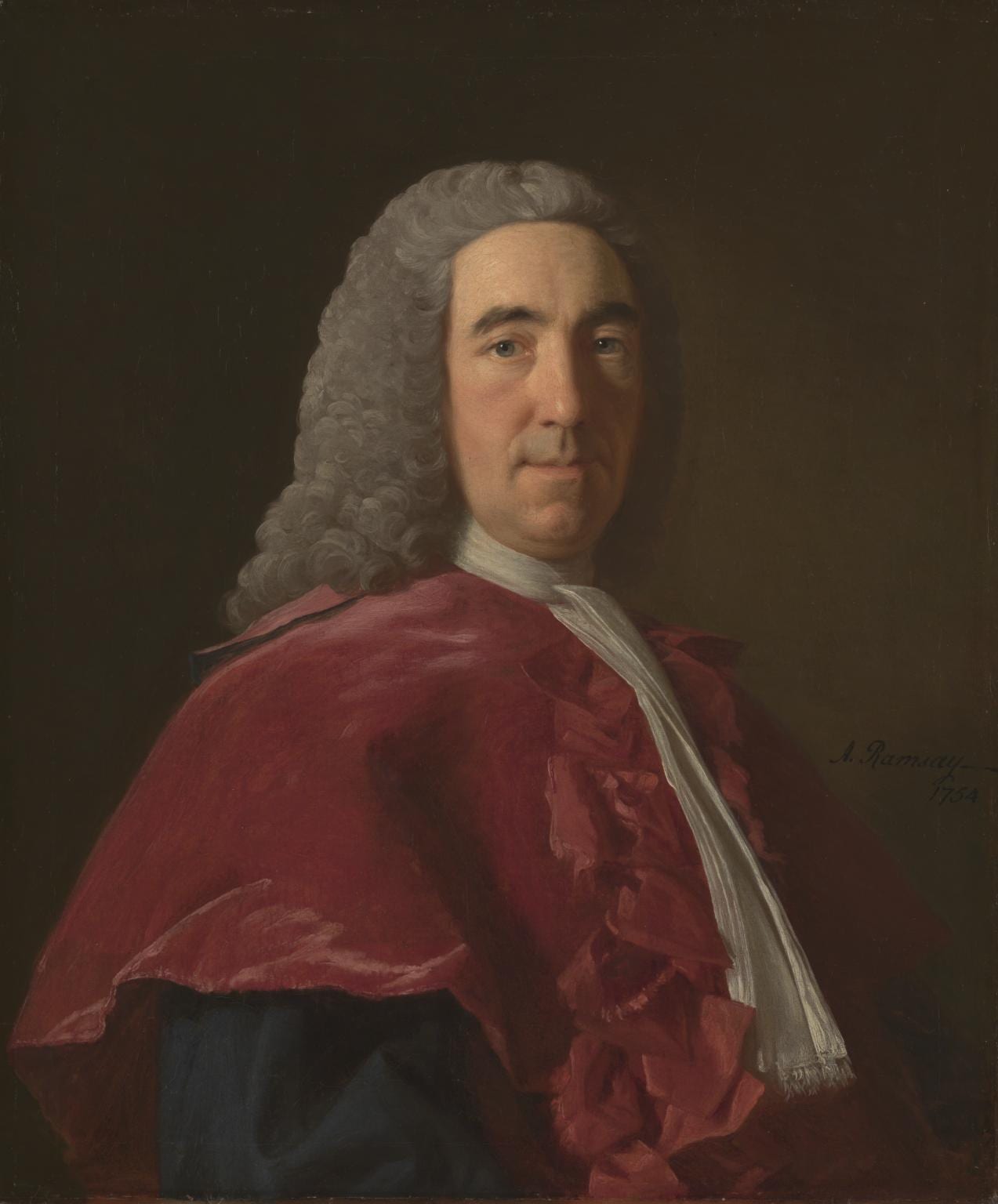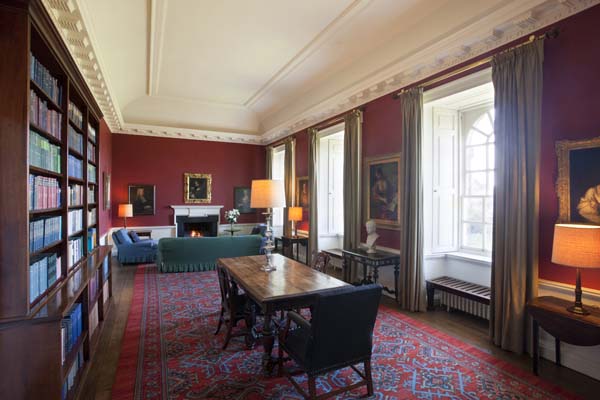 James Boswell was 41 when he inherited Auchinleck Estate in 1782 as the ninth laird. He made no changes to the house, although he continued his father's tree planting schemes. After his death in 1795, the estate descended through the family until it passed by marriage to the Talbot family, who moved to Malahide in Ireland in 1905. They dispersed the contents of the house and took Boswell's papers with them. Auchinleck was sold to another distant branch of the family, the Boswells of Garallan. After the war the house began a long period of decline. It was uninhabited from the early 1960s.
For twelve years in the 1970s and 1980s there was no lead in the parapet gutters and water poured down behind the linings of the outside walls, accumulating in the basement and its vault. Rot set in and the building deteriorated rapidly. In 1986 it was acquired with 35 acres of land by the Scottish Historic Buildings Trust (SHBT). The Trust made the house watertight but then struggled to find a role for it in the face of development proposals for the rest of the site. In 1999 the SHBT turned to the Landmark Trust who appointed Simpson & Brown of Edinburgh as architects. Generous donations from the Royal Oak Foundation in America were augmented by grants from Historic Scotland and the Heritage Lottery Fund. It has been one of Landmark's largest restorations to date.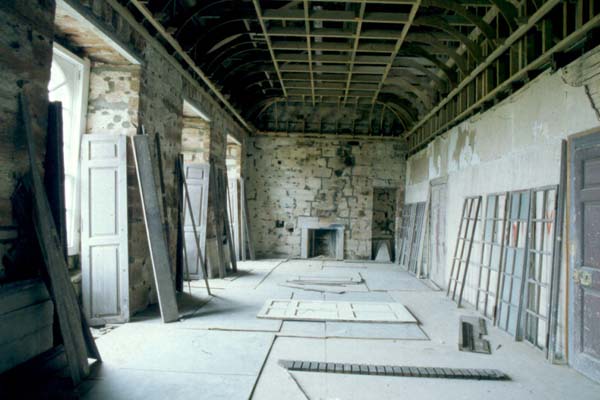 Lord Auchinleck had carved above the main entrance an epigram from Horace (Epistle xi, 29-30) which reads 'Quod petis hic est; Est Ulubris, animus si te non deficit aequus' which translates as 'What you seek is here in this remote place, if you can only keep a balanced disposition.'